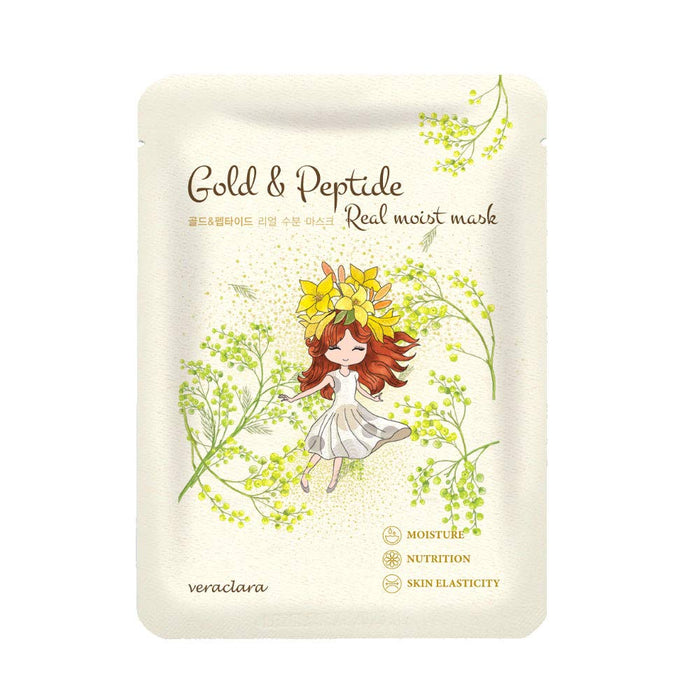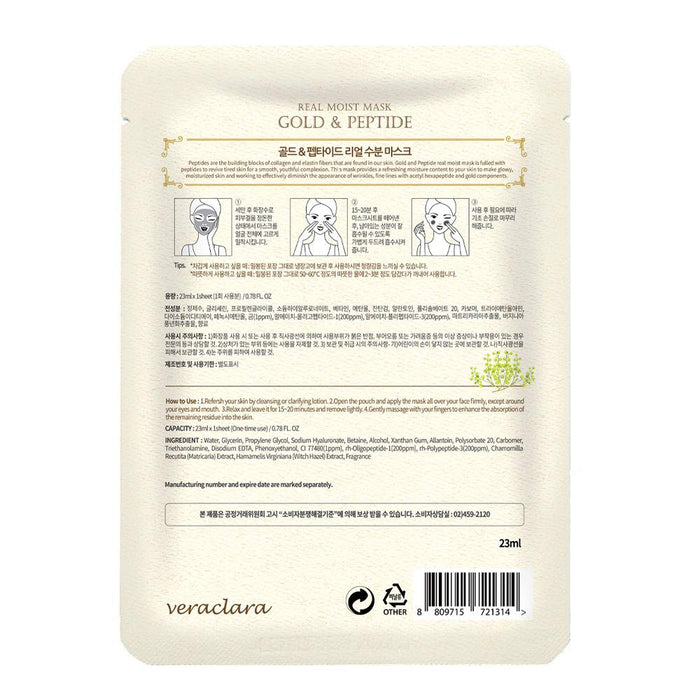 [VERACLARA] GOLD & PEPTIDE FACIAL MASK (10 Masks)
[VERACLARA] GOLD & PEPTIDE FACIAL MASK (10 Masks)
Gold & Peptide Real Moist

Peptides are the building blocks of collagen and elastin fibers that are found in our skin. Gold and Peptide real moist mask is filled with peptides to revive tired skin for smooth, youthful complexion.
Suggested Usage:
1. Remove film and apply mask over cleansed face.
2. Leave on for 15 to 30 minutes then remove gently.
3. Do not rinse.
4. Massage remaining serum into skin and follow up with moisturizer.
Skin Type :  Combination, Normal
Product Benefits : Moist,Moisturize,Moisture
Brand : Veraclara
Made in Korea
Lighten, Moisturize, Firming Skin | Diminish Dark Spot & Circles | Gold Bird's Nest