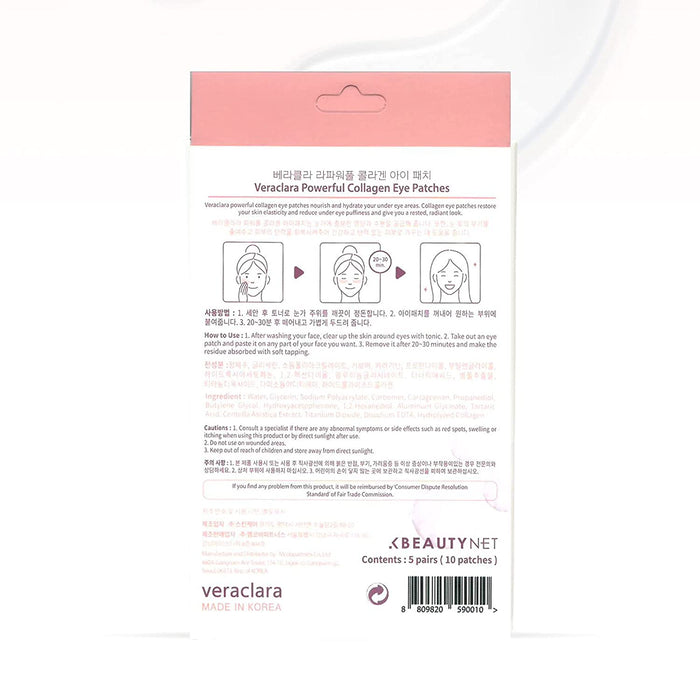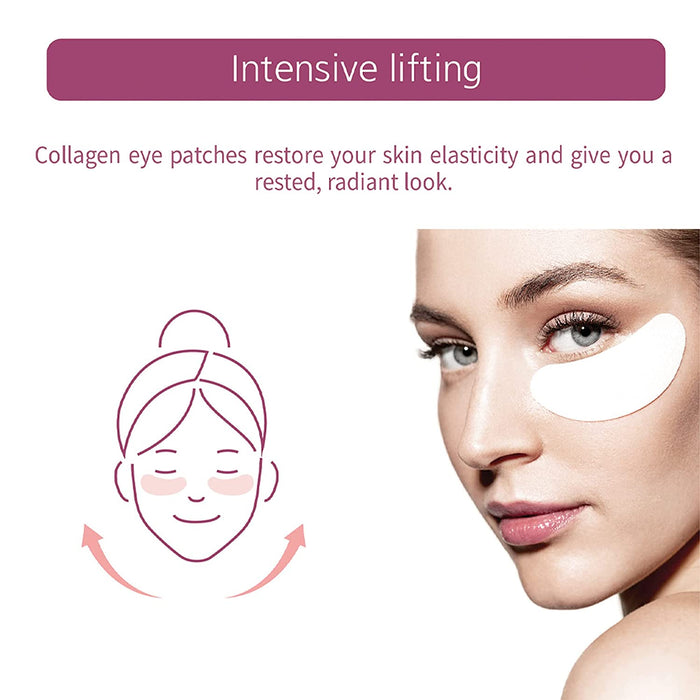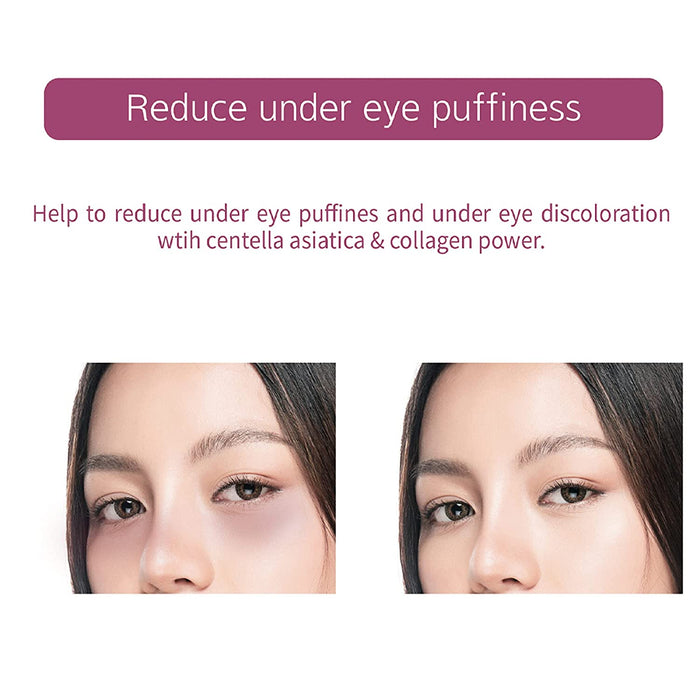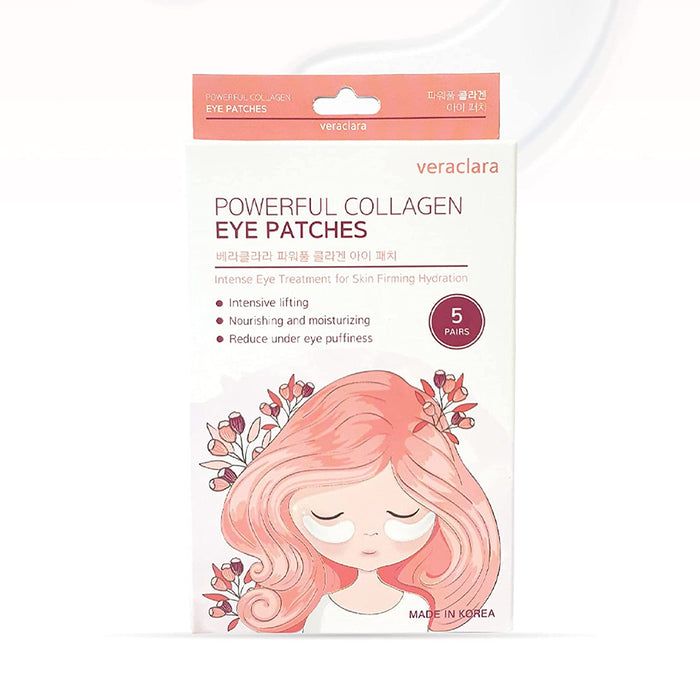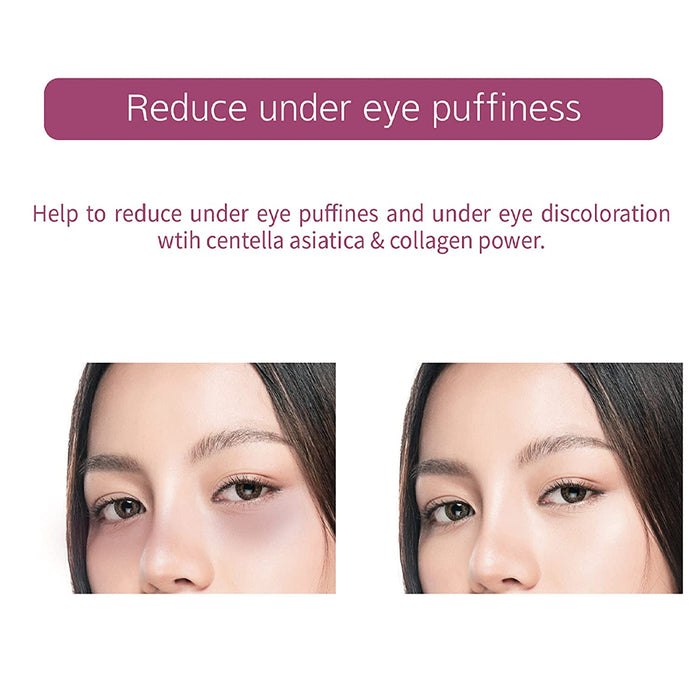 [VERACLARA] POWERFUL COLLAGEN EYE PATCHES (5 ITEMS)
[VERACLARA] POWERFUL COLLAGEN EYE PATCHES (5 ITEMS)
COOLING under-eye gel patches to help firm, tone-up and reduce puffiness delicate under-eye skin within less than half hour.

CONCENTRATED doses of soothing ingredients. Hydrolyzed collagen helps to firm and tone, reduce the appearance of fine lines and wrinkles.

POWERFUL COLLAGEN EYE PATCHES are new type of cooling gel eye mask without essence. It easy to apply and remove.

INTENSE eye treatment for skin firming hydration, everyday…once a week…whenever you need it!

PROTECTS against future damage. Cools, soothes and de-puffs under eye area. Helps restore tone and firmness.