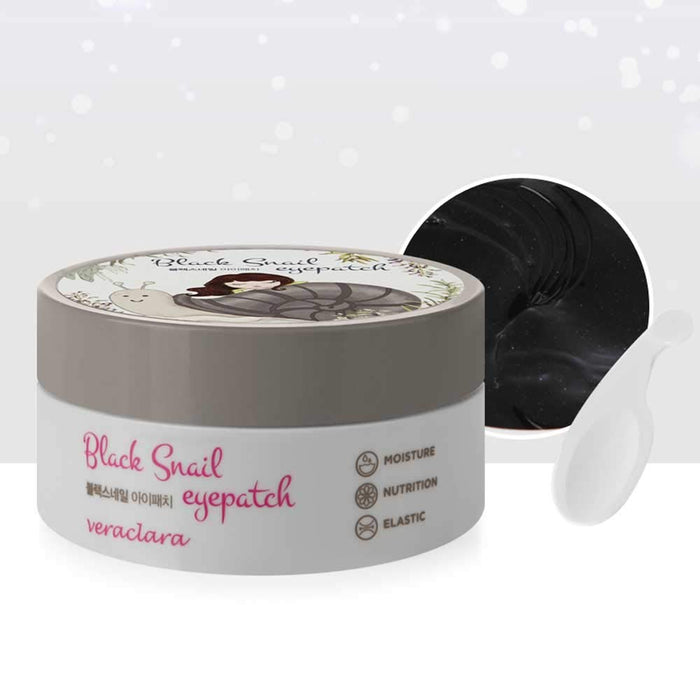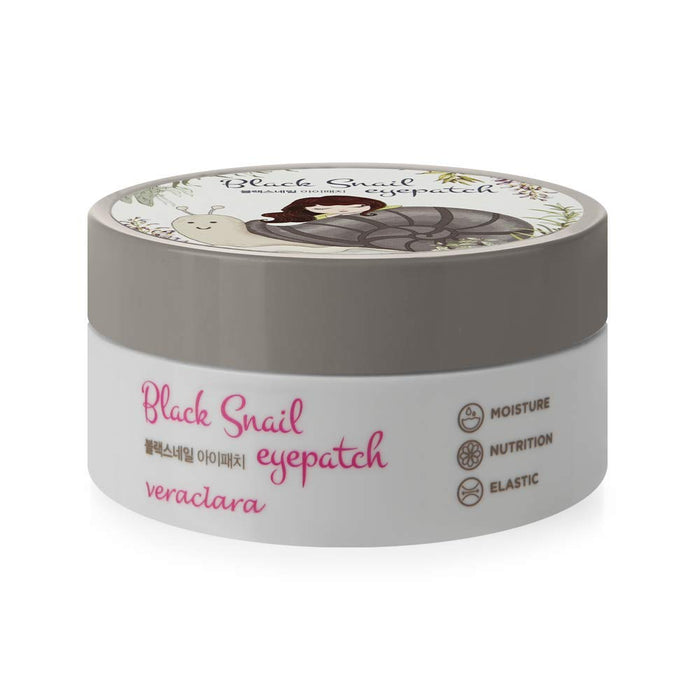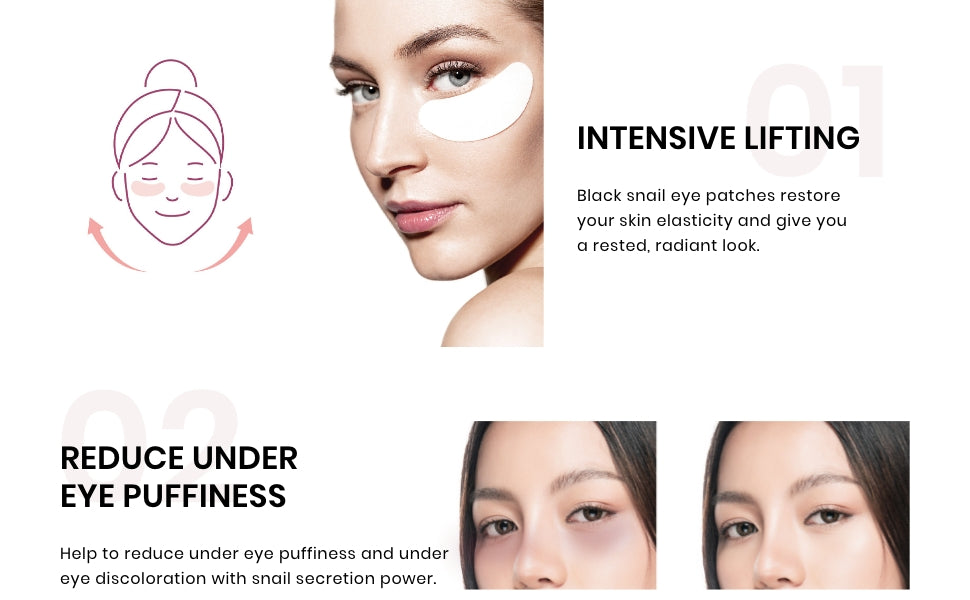 [VERACLARA] BLACK SNAIL EYE GEL PATCHES (30 Pairs)
[VERACLARA] BLACK SNAIL EYE PATCHES (30 Pairs)
Black Snail Eye Gel Patches 
Moisturize & Reduce Wrinkle, Elastic Skin with Gold and Collagen, 30 Pairs
Black Snail is rich in nutritions, calms inflammation in the skin and helps to provide healthy collagen production.
Snail mucin is a very powerful ingredient for anti-aging. It gives moisture to your skin, brightens hyperpiguentaion, reduces fine lines and wrinkles, Snail mucin promotes health and youthful skin.
 • Snail Mucus Repair Intensive that provides efficient total care regenerating the skin and Restore elasticity and firmness to your skin!
• Collagen amino acids restore elasticity to your skin and lighten wrinkles and dark circles under your eyes! Gold and Collagen provides instant and lasting moisturizing making it radiant and healthy!
• Only 15-20 Mins - Energizing easy face treatments with our fast acting new formula!