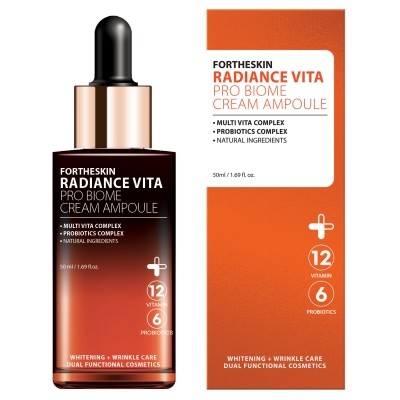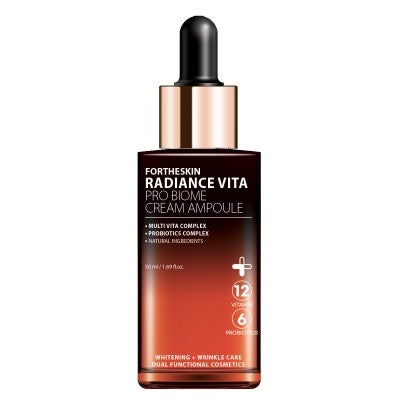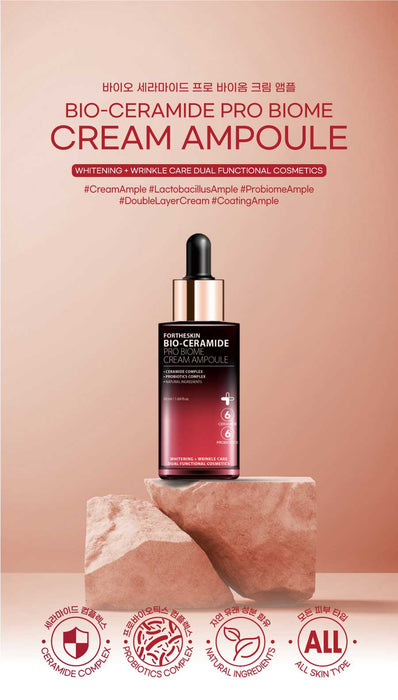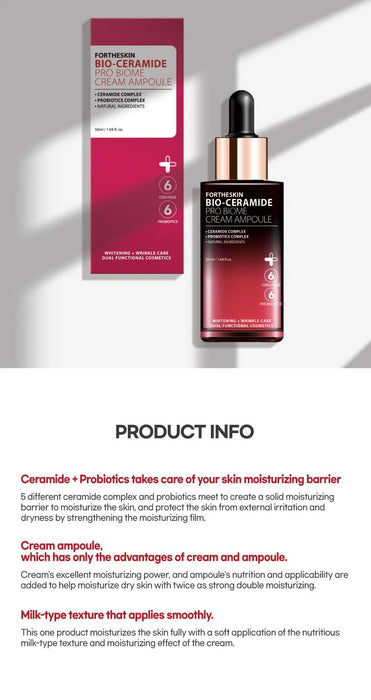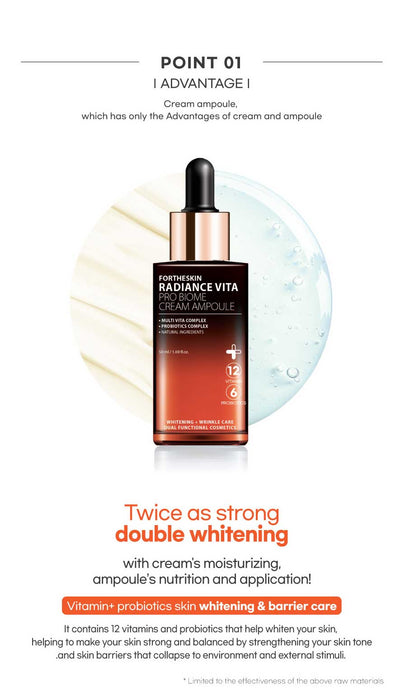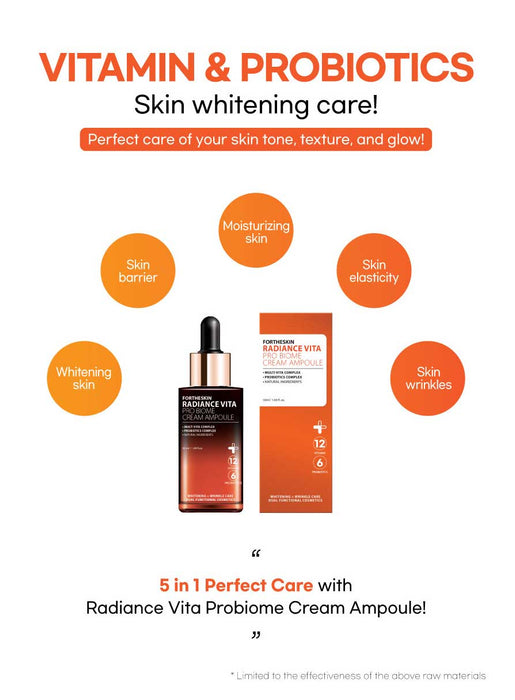 [FORTHESKIN] RADIANCE VITA PRO BIOME CREAM AMPULE 50 ml
 [FORTHESKIN] RADIANCE VITA PRO BIOME CREAM AMPULE 50 ml
All Skin Types

Whitening+wrinkle Care Dual Functional Cosmetics
Multi Vita Complex / Probiotics Complex / Natural Ingredients
PRODUCT INFO

Effective elasticity care with vitamin + probiotics
12 vitamin complex and probiotics, which are excellent for whitening effects,
help to make your skin bright and elastic, with skin whitening, glow, tone, texture,
and hydration, etc
Cream ampoule,
which has only the advantages of cream and ampoule.
Cream's excellent moisturizing power, and ampoule's nutrition and applicability are
added to help moisturize dry skin with twice as strong double moisturizing.
Milk-type texture that applies smoothly.
This one product moisturizes the skin fully with a soft application of the nutritious
milk-type texture and moisturizing effect of the cream.
Made in Korea