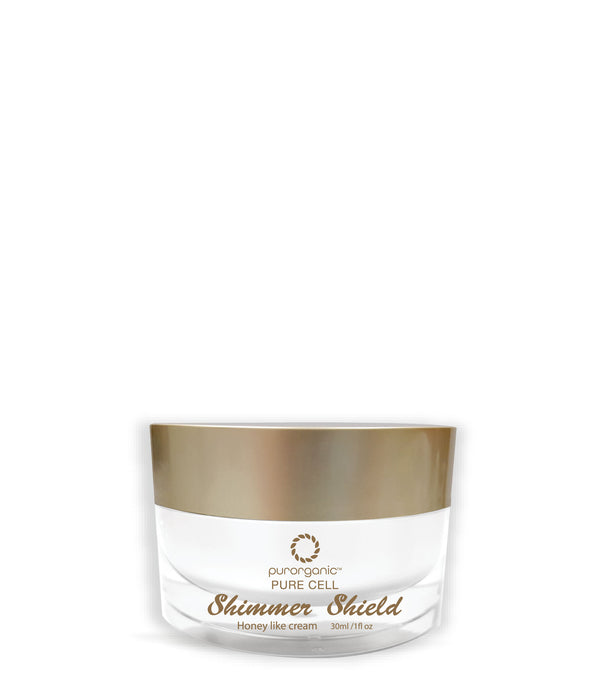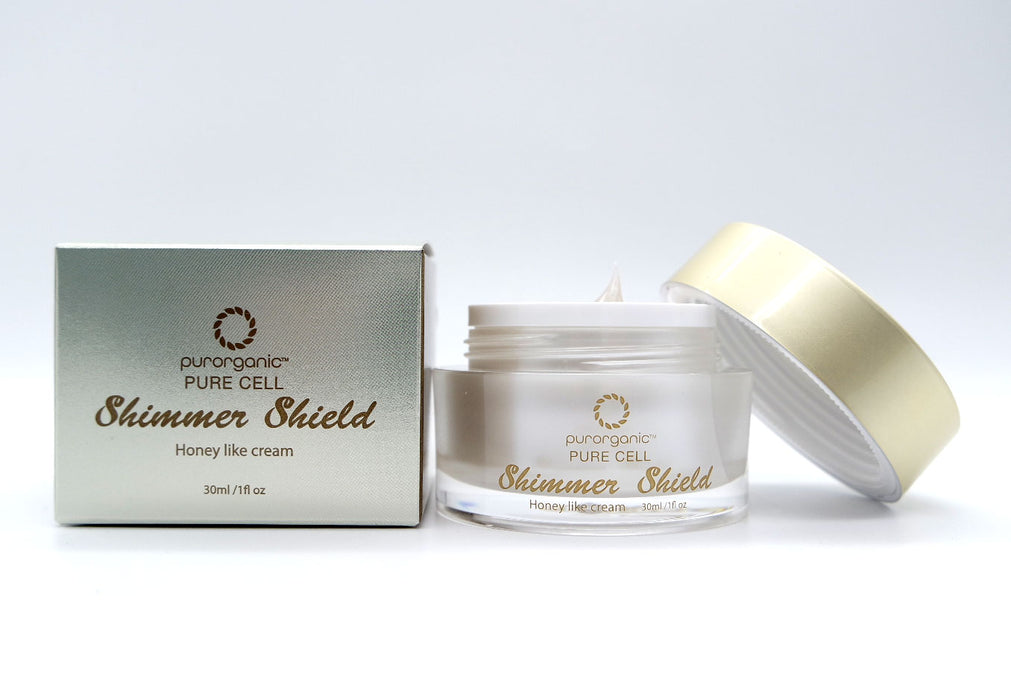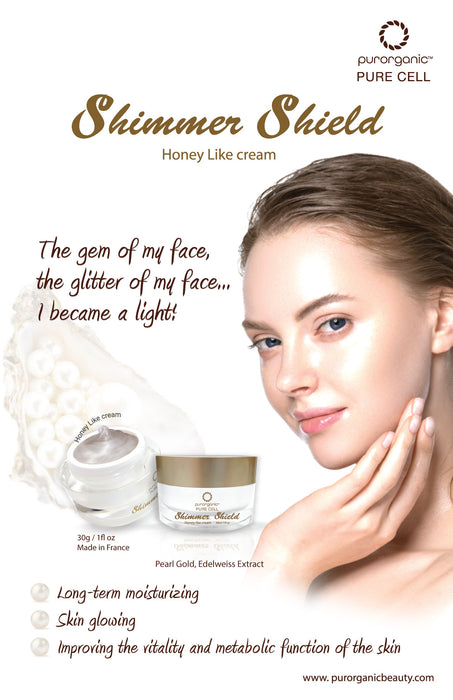 [PURE ORGANIC] SHIMMER SHIELD CREAM 30ml
This jelly-like cream, Shimmer Shield, is a formula consisting of a combination of pearl powder and natural Edelweiss extract from the Swiss Alp Mountains. It coats the skin, giving a long-term moisturizing effect, leaving skin glowing. In addition, when applied, the cream turns to a honey-like texture, improving the vitality and metabolic function of the skin. 
After washing in the morning and evening, apply skincare in the order of Toner-Serum-Shimmer Shield.
Pearl Powder, Edelweiss Extract, Arnica Extract, Helianthus Annuus Seed Oil,
Vitamin E, Capric Triglyceride, Glycerin, Propylene Glycol Dipelargonate, Sucrose Laurate, Titanium Dioxide, Tocopheryl Acetate, Sucrose Stearte, Mica, Water, Fragrance 
Pearl Powder: great moisturizing effect, brighter skin tone, great whitening, and brightening properties.
Arnica: moisturizing, anti-aging
Edelweiss: increase immunity such as antimicrobials, germicides.
Tocopherol Acetate: anti-aging, ultraviolet light block, anti-inflammatory, increases skin metabolism.
Made in France