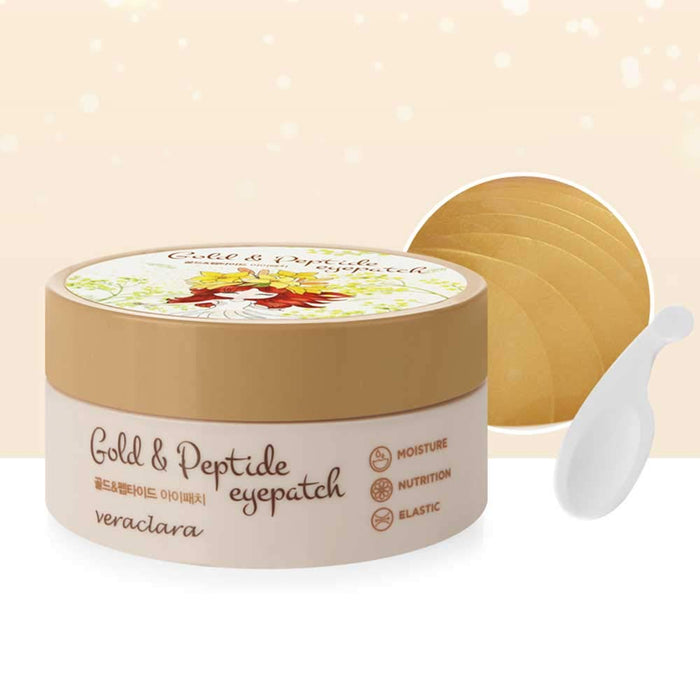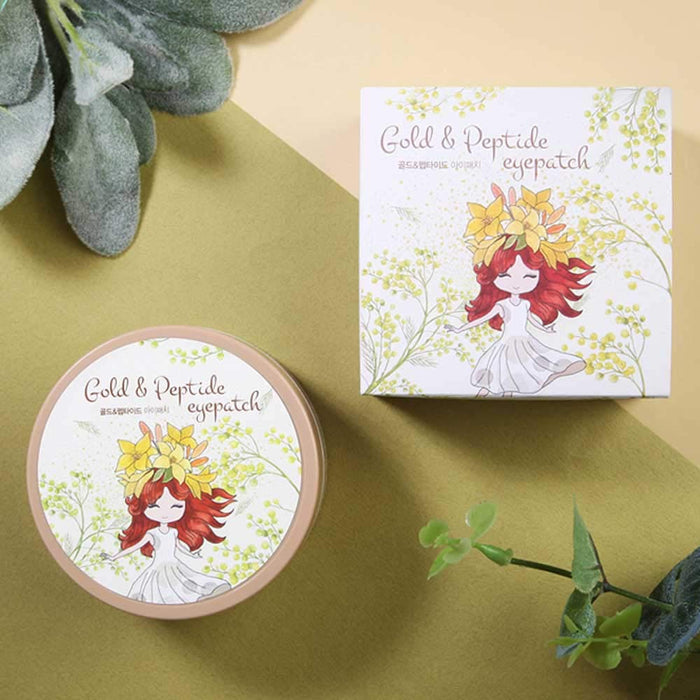 [VERACLARA] GOLD & PEPTIDE EYE PATCHES (30 Pairs)
[VERACLARA] GOLD & PEPTIDE EYE PATCHES (30 Pairs)
Gold & Peptide Gel Patches 
Moisturize & Reduce Wrinkle, Elastic Skin with Gold and Collagen, 30 Pairs
Gold & Peptide real moist mask provides a refreshing moisture content to your skin and diminish
the appearance of wrinkles, fine lines with power of peptides and gold components.
Gold & Peptide help to increase skin elasticity, lighten the skin complexion and restore the suppleness of skin and improve wrinkles.
Gold & Peptide Repair Intensive that provides efficient total care regenerating the skin and Restore elasticity and firmness to your skin!

Acetyl hexapeptide strengthens the elasticity of the dry skin of the eye.

Only 15-20 Mins - Energizing easy face treatments with our fast acting new formula!
 Made in Korea