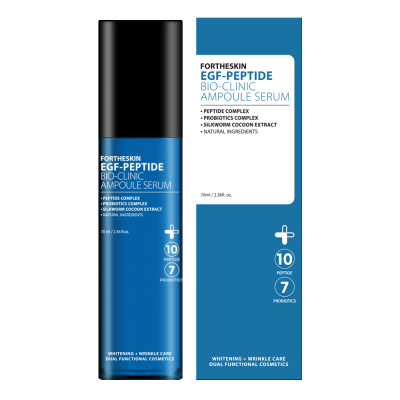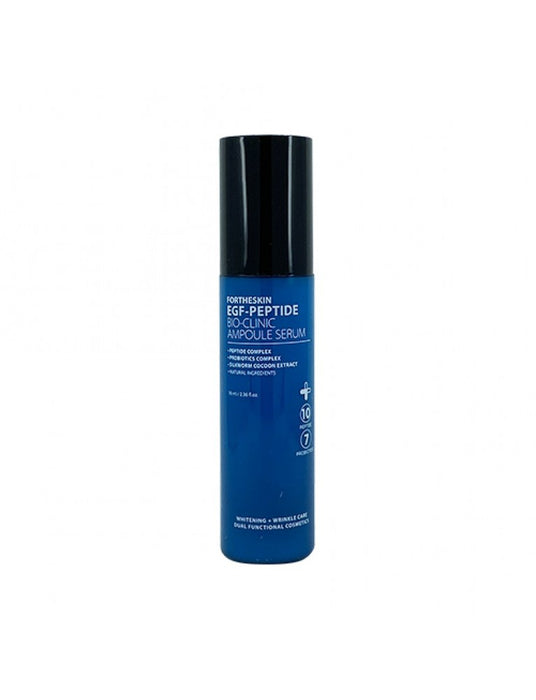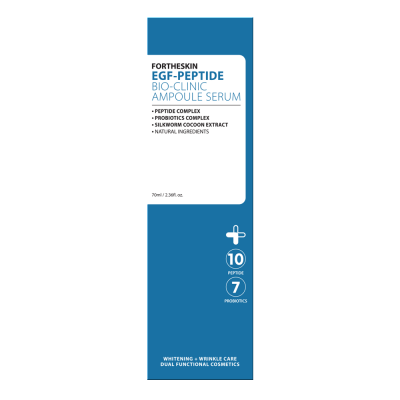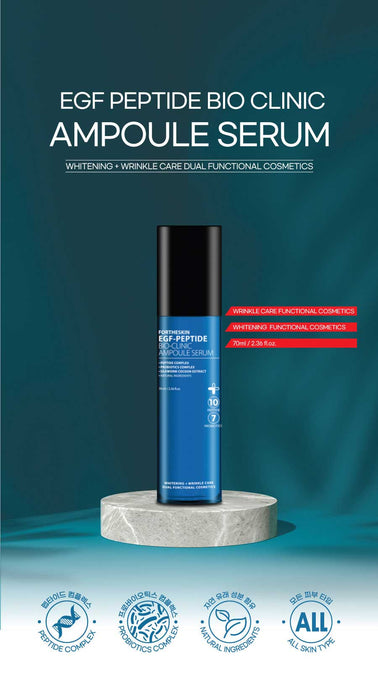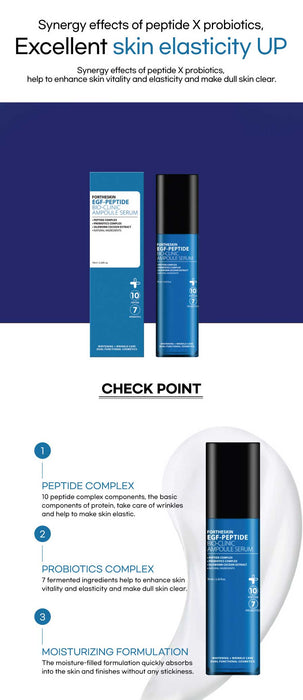 [FOR THE SKIN] EGF-PEPTIDE BIO CLINIC AMPOULE SERUM - 70ml
[FOR THE SKIN] EGF-PEPTIDE BIO CLINIC AMPOULE SERUM
ALL SKIN TYPE
Whitening+wrinkle Care Dual Functional Cosmetics
Peptide Complex / Probiotics Complex

Silkworm Cocoon Extract  / Natural Ingredients
Feature

10 kinds of peptide complex and 7 kinds of probiotics help to improve skin elasticity and volume,
whitening, and wrinkle improvement.
18 effective active ingredients found in nature give vitality to the skin, making it healthy.

•10-Peptide complex: A basic component of protein that makes the skin firmer and smoother.
• 7-Probiotic Complex: Probiotic ingredients strengthen the skin barrier and control the oil and water balance to keep the skin healthy.
•Ingredients derived from nature: 18 kinds of natural-derived ingredients help moisturize and nourish the skin.

It can be used for all skin types and helps skin whitening and wrinkle improvement.
How to use
Take an appropriate amount and gently spread over the entire face.

Made In KOREA